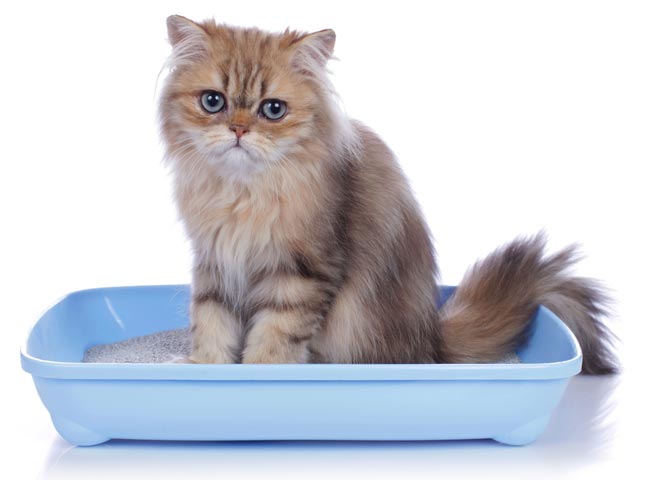 Urinary tract conditions are fairly common in cats. Here are some things you should know about feline urinary tract problems.
What Causes Urinary Tract Problems in Cats?
Cats can develop various issues with their lower urinary tracts including bladder stones, bladder infections, and inflammation of the bladder. Causes include bacteria ascending into the bladder, congenital malformations of the urinary tract, inappropriate diets, and stress. Some cases of cystitis, or inflammation of the bladder, don't have a verifiable trigger, and science is still researching their exact cause.
What Are the Signs of Urinary Tract Issues in Cats?
Cats that are suffering from a urinary tract problem might show some or all of the following signs:
Inappropriate urination, or urinating outside of the litter box.
Urinating small, frequent amounts instead of normal amounts less frequently.
Licking incessantly at the genital area.
Having drops of blood in the urine or urine that is cloudy or stinky.
Frequent trips in and out of the litter box, sometimes accompanied by crying. Note: this is a sign of an emergency, especially in male cats, that can indicate a blocked urinary tract.
If you see any of the signs above in your cat, make an appointment with your veterinarian right away. He or she will look your cat over and perform a urinalysis. Other tests that might be necessary include x-rays, blood work, and a urine culture and sensitivity test.
What Is the Treatment of Urinary Tract Disease in Cats?
The treatment of a cat's urinary tract problem depends on its cause. Bacterial infections might need antibiotics, bladder stones might need surgical removal or to be dissolved by a special diet, and inflammation might require various dietary and behavioral modifications.
Most cats with urinary tract problems can benefit from increased water consumption. Sometimes a canned food diet and a pet water fountain will be recommended by the veterinarian.
If the cause of a cat's urinary tract problems can't be identified, stress in the household should be addressed. Making sure there are enough clean litter boxes, scratching posts, and food and water stations for the number of cats in the home is critical. The cat's owner should also ensure that the kitty is getting enough interactive playtime daily to reduce stress, and the use of Feliway, a pheromone analog that can help anxious cats, should be considered.
Your veterinarian is best suited to help you create an individual treatment plan if your cat suffers from a urinary tract problem.
You May Also Like These Articles:
Fighting Feline Stress with Feliway
Disclaimer: This website is not intended to replace professional consultation, diagnosis, or treatment by a licensed veterinarian. If you require any veterinary related advice, contact your veterinarian promptly. Information at declawing.com is exclusively of a general reference nature. Do not disregard veterinary advice or delay treatment as a result of accessing information at this site.